Varistha provides Content Management, eCommerce systems and bespoke database-driven application development services for organisations; from SMEs to multi-nationals.
We develop sustainable and scalable business applications; our solutions enable our customers to carry out day-to-day management of websites, products, customers and transactions in an "easy-to-use" manner, thus creating efficiencies in their systems and increasing revenues.
Our approach is to bring together simplicity, high quality and reliability. We believe that the best software should be professional, yet intuitive, and cost effective.
Our vision is to establish a reputation in the market for providing complex yet capable web and mobile solutions which are easy to use and of the highest possible standard.
Our focus is on creating high quality software for businesses at affordable prices. It is achieved by combining of our expert knowledge with modern technologies and careful software testing. By creating user-friendly management tools, we empower our clients to take control of the online part of their business, becoming more flexible and proactive as a result.
We enjoy interacting with our customers, and strive to provide the best and the most supportive customer service and technical assistance, becoming integral partners in our clients' growth.
Client Testimonials
Quote Engine – Holloway Friendly
"We approached Varistha to design and build a sophisticated quote engine to enable our products to be marketed via the insurance industry quotation portals. We also required a custom CMS system to be developed to manage those products.
It has been a pleasure to work with Sathya and his team on this ambitious project as their professionalism, technical knowledge and willingness to go the extra mile to resolve problems has resulted in a resounding success.
The quote engine now services 1000's of quotes per day and the performance statistics provided by the quote portals have confirmed that no other insurance provider is quicker at providing a quote. This is something of which Sathya and his team can be justifiably proud as it proves the quality of the design architecture and software build.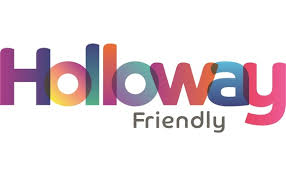 Keith Taylor IT Manager
Holloway Friendly
CMS website – Wrist Marketing
"The aim was to launch a website that could be managed and updated very easily by any of the team from anywhere in the world. We wanted not just a cool website but an on-line presence that works well in the search engines to keep our services visible and above our competitors.
Sathya's team are brilliant at conceptualising, taking a brief from the customer, converting the ideas into a website whose content is contemporary, dynamic and a valuable element of the businesses where new and existing customers can find useful and relevant information.
Once the brief for the new Wrist Marketing website had been handed over, Varistha's team started coding and generating screen shots to get the look and feel of the new site correct. Very quickly a theme developed and first drafts were being uploaded.
The finished article was delivered with a tutorial on how to operate the back-office which was, even for a novice, easy to use and feature rich so that every element of the site can be managed.
We now have a website that is orientated with our business and plays an active role in generating business.
Coupled with an excellent support service I can thoroughly endorse the products and services provided by Varistha."
Rory Musker


Head of Sales
Wrist Marketing
eCommerce and CMS website - Galaxy Sports
Galaxy Sports is a major reseller of fashion and sports footwear on multi-channel marketplaces, such as Amazon, Ebay, and Google.
We approached Varistha to create a CMS and eCommerce website in 2014, after a business colleague recommended them as a top-quality technology provider.
Before Varistha built our new website and applied their eCommerce system, each process involved with selling on our chosen marketplaces was manual; we would update our listings through a .csv file, pick the orders and print invoices and labels on an order-by-order basis.
The change to our business since the implementation of Varistha's eCommerce and CMS solution has been profound. Our stock is now centralised with our listings on all marketplaces updated in real-time and reflective of the most recent sale. Any changes we make to our products can be reflected on the marketplaces we operate in, at the click of a button. Currency conversion and sales promotions are all automatically recorded and updated across all our sites.
One of the most tangible benefits for the team is the chronological production of pick lists, invoices and shipping labels. The time and cost-saving impact of this one feature has enabled the business to become much more streamlined and efficient, allowing us to focus on procuring and selling the latest footwear which our customers love.
Varistha are always at the end of the phone, offering support and suggestions with the design and functionality of our site. Our partnership with Varistha has accelerated the growth of our business and our marketplace presence, and I wouldn't hesitate in recommending them to any company looking to grow its online revenue.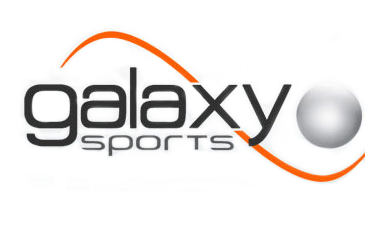 Sam Jacobs
Company Director
Galaxy Sports