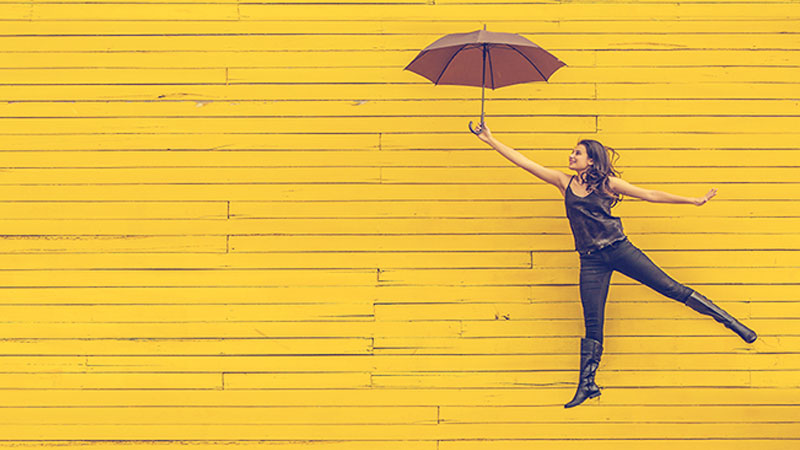 Published on 22 Nov, 2018
Whilst most businesses are now appreciating the value of social media marketing, the need to create visually-appealing content quickly, can still be a challenge. Utilising the best online tools to obtain royalty-free photos, create graphics for each social media platform or find the perfect GIF to re-Tweet a customer's post is a no-brainer… in this blog we share the free tools we use to create engaging social media posts.
Whilst there is a huge need for detailed apps, desktop programs and paid-for stock images to create visuals, even seasoned designers talk about their favourite online editing tools. Below, we focus on the procurement and editing of images, the creation of platform-specific visuals and the GIF and emoji libraries open to all.
1. Canva – the King of Creation
We love Canva. Everyone we've ever swapped social media marketing tips with, loves Canva. Even creative-genius designers love Canva (shhh, don't tell anyone!) And for good reason. It is free, easy to use, covers all the key social media platforms and comes with a ton of ready-made templates awaiting your personalisation. As always there are paid for additional features through 'Canva for Work' (access to more images, ability to share content with team members, resizing designs for different platforms) however the free features are well-executed and supported by a thorough 'how-to' section called Design School. If you discover one new visual creation tool today, let it be this one. www.canva.com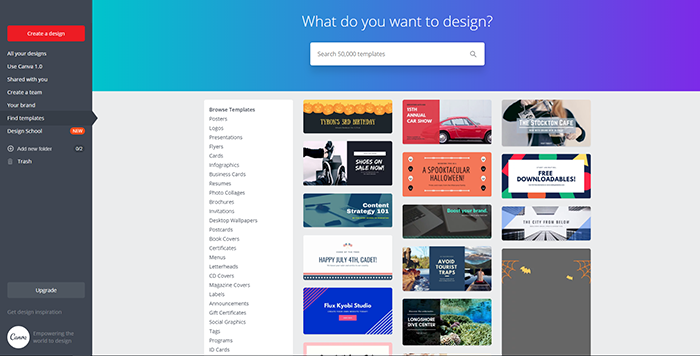 2. PixLR – Photoshop for anyone and everyone
PixLR is our go-to photo editor, whenever and wherever we are. For desktop users PixLR is available to use for free as PixLR X on a desktop, or with additional, Photoshop-like features as a paid for desktop app; PixLR Pro. On Android and iPhones this software vastly out-features any Instagram filters or in-phone camera options, and can provide consistency when using edited photos across many social media platforms. With over 150 million app downloads, PixLR have created an intuitive app which is light on salesy intro-messages (phew!) and focuses on taking users straight to a pleasantly sparse menu, offering many editing options. With stickers and text editing options, PixLR is a certain in our social media arsenal for the coming year. www.Pixlr.com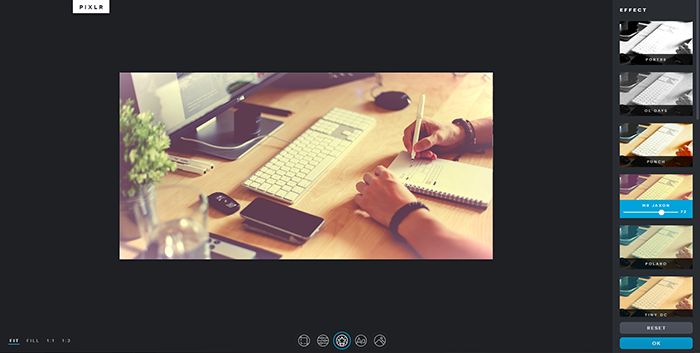 3. Royalty Free Photos from Unsplash. Or Pixabay? Or Unsplash or maybe Pixabay?
We use both these sites to obtain photos for our social media content, alongside paid for stock imagery. The reason being that we like variety in the images we use, and see on social media. As visuals are a must with any social media post, some images are being over-used and becoming regular features on our Twitter feed alone! Taking extra time to find an image which fits your message exactly, by delving into the lower pages of search results on multiple image repositories keeps your social media posts fresh and impactful. Tip: Create collections of images you like in Unsplash and mark your favourites in Pixabay well in advance so your personalised image libraries are ready whenever you are. www.pixabay.com and www.unsplash.com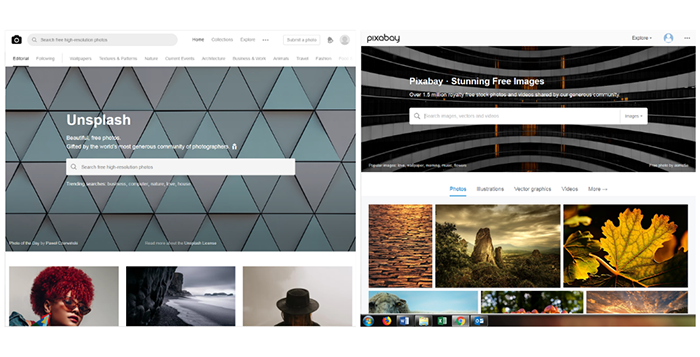 4. Giphy – all the GIFs you could ever dream of!
Using GIFs on a business social media account? Yes! GIFs can bring some light relief and humour to threads, or when responding to posts. Used wisely, GIFs can convey messages in a way that still images or words cannot, and are much quicker and cheaper (free!) than obtaining video content. Giphy has a selection of diverse, and sometimes weird GIFs. The feature which, in our opinion, makes it business-applicable is the GIF Maker. Tip: Create multiple versions of a graphic in Canva, add to Giphy as a slideshow GIF, then add text and stickers in Giphy for an all singing and dancing GIF! www.giphy.com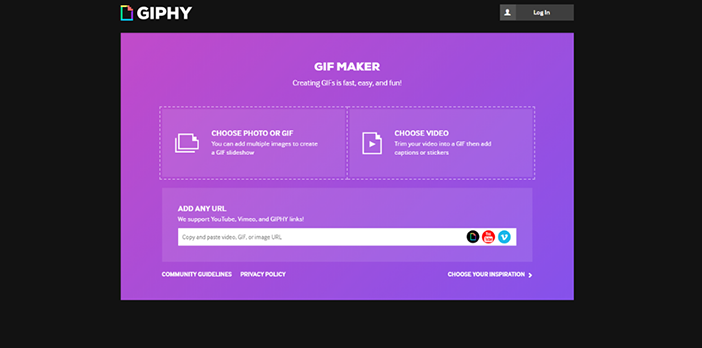 5. Emojipedia – ⏰ for deadlines, ?? for events or ?? to celebrate
Like Marmite, emojis, or emoticons, have their lovers and haters. Before half of you stop reading, this is why emojis have a place in some social media activity: they convey emotion instantly, they are eye catching, and there are studies showing we react to them as we would a human face… i.e. those smiley emojis a client sees on your Twitter feed helps reinforce the positive and happy image they have of your organisation (contact us for the exact studies.) Emojipedia is a visually basic website, which hides some useful features such as a copy function of any emoji and a visual representation of each emoji on every platform which supports it (and they don't half differ!) Don't rule this one out; emojis are increasingly popular on business accounts and are playing a greater role in social media posts due to increasing popularity of FaceBook and Instagram stories. www.emojipedia.org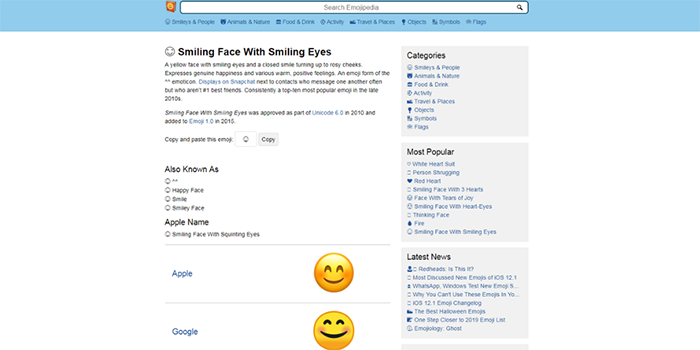 These are a few of the free tools we use in our social media marketing; there are more out there and a host of paid-for resource (more of these later). One of the biggest challenges we feel in this area is cutting through all the noise regarding social media, and finding tools which reduce the time and effort involved in creating valuable content and connecting with your audience.
If you have any questions regarding this blog please connect at hello@Varistha.co.uk or follow us on Twitter or LinkedIn. If you are looking for support with your social media marketing please drop us a line at marketing@Varistha.co.uk; we'd love to help!