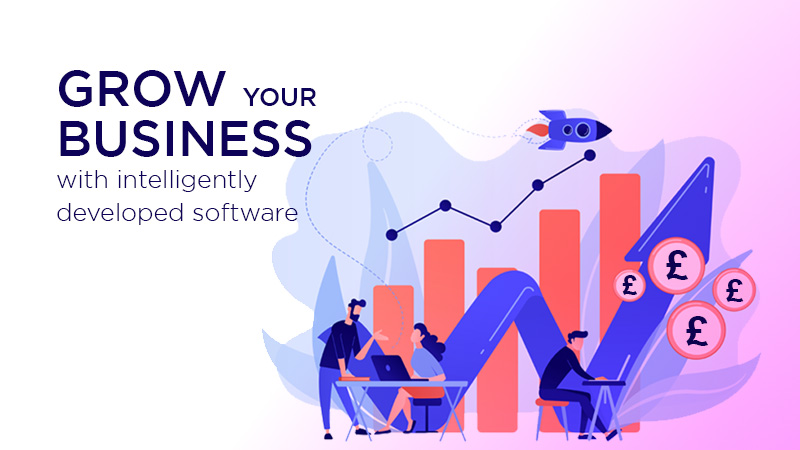 Published on 27 Aug, 2021
The importance of creating software solutions can't be understated in today's fast-moving technological era.
Many start-up businesses face varying problems and are looking for easy-to-implement solutions that will save them in time, resources and money.
It doesn't make sense for a new business to do your own software developments, especially as you want to put time and effort into the different segments of your own business. You would have to work, and possibly struggle, through your own different software difficulties, when there are professionals who can work on that specifically for you. Not only gaining better quality in the final product, but you can also focus your attention elsewhere to a more necessary segment of the business.
A new business may be more hands-on and would want to deal with these hurdles yourselves. Although you could have some knowledge in this area and are able to find a software solution that solves the problem in the short term, it doesn't achieve your long-term goals of the business. You are also likely to encounter more problems along the way, as well as your customers in trying to use and navigate through your website and store.
New businesses strive for high-quality finishes which is a necessity when competing with rival firms. What will stick out for your new customers will be how easy it is to navigate through your online website/eCommerce/CMS systems which will drive more sales for the future. The greater the satisfaction, whilst using this, for the customer the more likely they are to return to your site and make repeat purchases. It shows that if this part of your business is sloppy the customer will likely lose interest and gain frustration, meaning they'll look elsewhere for a similar product.
Whilst going to professionals will cost your business money upfront, it must be seen as an investment as you'll be able to control the content and products on your website for the future. Once you have your online business set up there'll be no need to revisit the web developers, unless in need of maintenance which will be done for free by software companies (e.g. Varistha).
Varistha develops software solutions for businesses from any industry and have a brilliant team of web developers available 24/7 to cater to your needs. We can set up an initial consultation with you and your business and have a critical discussion about what you want. We will then set up a timeline of when we can complete, along with the different aspects that you can do to help build your business and set you on your way. We at Varistha have a brilliant CV working with some top clients and big projects but are equally excited by any project we're asked to do. On our website you will see some of our testimonials where previous clients have said how much they enjoyed working with us, and how it paved the way for them to grow.