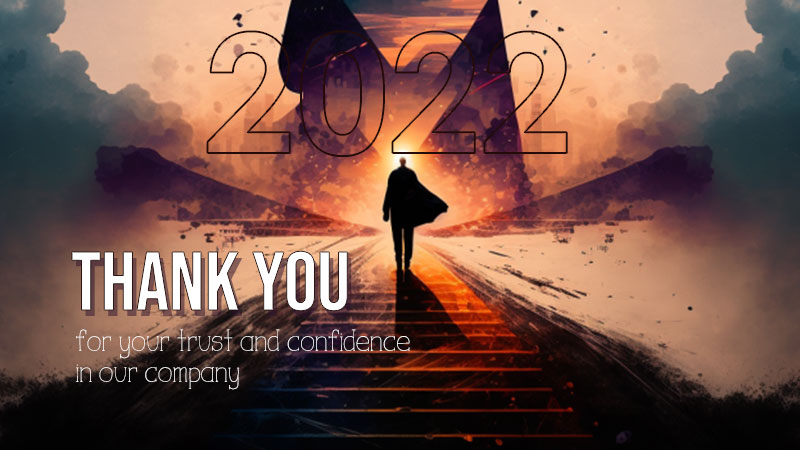 Published on 30 Dec, 2022
Dear valued customers and followers,
As we approach the end of the year, we wanted to take a moment to reflect on all that we have accomplished together over the past 12 months. It has been a challenging year, to say the least, but we are proud of all that we have achieved as a team.
One of our biggest accomplishments this year was the successful launch of the new online application System for our client Holloway Friendly Insurance with an end-to-end integration with UnderwriteMe system. We worked closely with Holloway Friendly to understand their specific needs and developed bespoke online application system that helped them streamline their insurance underwriting operations and drive efficiency. We are grateful for the opportunity to work with such esteemed and innovative client, and we look forward to continuing to help them grow and succeed in the coming year.
In addition to bespoke software applications, we also expanded our offerings to include price comparison website development. We worked with a number of clients to build and launch powerful price comparison websites that helped them attract new customers and drive online sales. We are thrilled with the success of these projects including www.sellmygadget.com, www.easebeauty.co.uk and are looking forward to continuing to help new businesses succeed online in the coming year.
As we look ahead to the new year, we are excited to continue working with our valued clients and to tackle new challenges and opportunities. We are grateful for your support and loyalty, and we look forward to continuing to deliver the high-quality software solutions you have come to expect from us.
From all of us at Varistha Limited, we wish you a happy and successful new year.
Sincerely,
Sathya Timmaraju