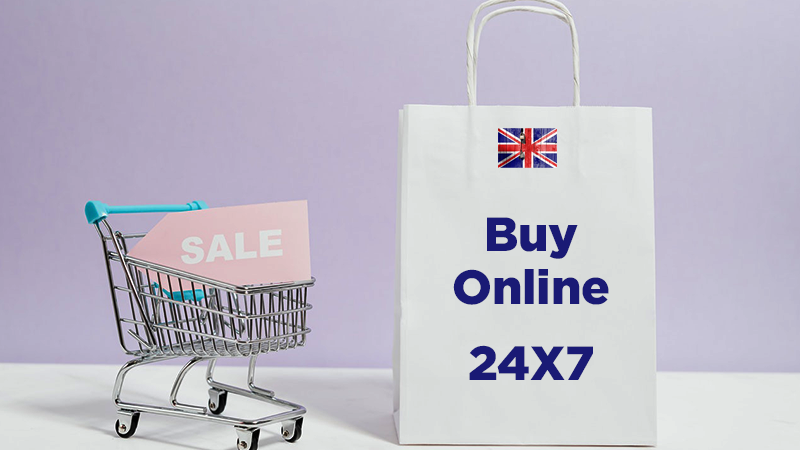 Published on 08 Jan, 2021
As the third UK lockdown impacts us, and a high percentage of physical stores shut down, the importance of eCommerce channels for a business has never been more important. There's the hope that as we find ways to move forward through the pandemic that stores and shopping malls will find themselves with a much greater sense of purpose for a business. But going forward this may be an opportunity for businesses to move more actively online for their customer's wants. It has become outdated for a company who is selling a product or service to not own an online store and could be missing out on high amounts of sales and revenue.
Buying any type of good or product online in today's society has never been easier and more straight forward to use. The evolution of eCommerce channels and distribution systems have allowed people to buy any type of product they desire and be sent straight to their door within days. The evolution over the 21st century has seen nearly every business who owns a product, and in some cases a service, own an eCommerce channel whereby their customers can browse around to find what they'd want and have it delivered to them. Customers can spend minutes upon hours, even over several days and weeks, for the product or service they require.
If you put yourself in a customer's shoes the simplicity to go online and look for a product has never been easier. With competition high, there's a good chance that they will go to a competitor because they have an online store and you 'don't'. The cost of owning and managing an online store is not nearly as high as the external costs of a physical shop, which could also prove to be a useful advantage in the long-term. What we can also say is that the outreach of an eCommerce channel will be nationally and even globally to view and buy a product, so your business is not limiting itself to a local area with a store. So, there are many different factors that show why it is more important to have eCommerce channels for a business.
E-commerce has evolved a lot from when it first began, and one of the main reasons for doing so is as a result of advanced technology and social network growth. Businesses are being forced regularly to adapt and progress their e-commerce channels in line with consumer demands, improve and optimise conversion rates, and to attract more visitors. This means the e-commerce sector is rapidly growing and evolving with these demands. This growth also benefits from the increase in mobile purchases. For instance, in China, mobile channels have continued to grow and now account for 22% of e-commerce site revenues.
Companies will have a design or structure that they want on their channels but don't have the skills or know-how to implement it. Varistha can help you set up, manage and grow your online business, from eye-catching designs and integration across multiple marketplaces to free technical support. The advantage of coming to Varistha is the web designers can put your picture and ideas to fruition leaving you more time to spend on how you want to develop other areas of your business. Varistha web designers have a lot of experience and pride ourselves upon having a good customer relationship ensuring you are left completely satisfied with the eCommerce channel you were looking for. As well as this we make it easy for your company to manage and control so that you can move forward in the way you desire.