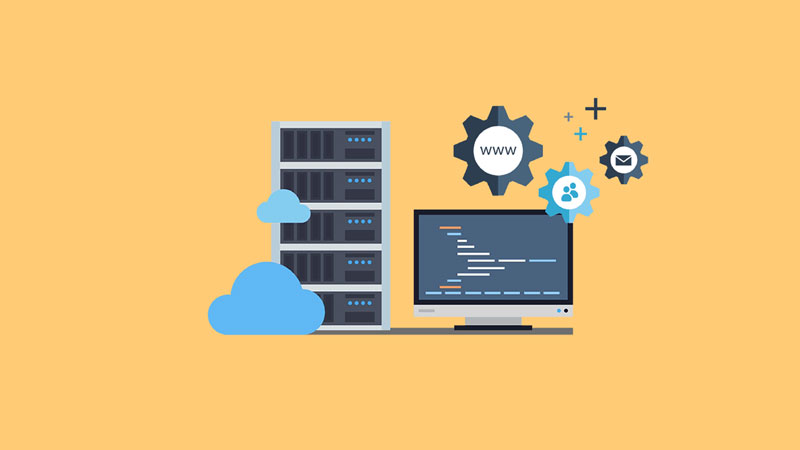 Published on 08 Nov, 2018
Once your website has been designed, it needs to be hosted on a web server for it to be available to be viewed online. And while it is important to choose a good web hosting service, it is equally crucial to first identify the type of web hosting service that best suits your website. There are different types of web hosting services that cater to different types of websites. TechRadar lists six:
Shared hosting
If you're a small business, community group or blogger wanting to run your own site, shared hosting is the simplest method of hosting your website. This type of service often comes with the tools you need like website builders WordPress, email clients etc.
Virtual private server (VPS) hosting
This one's for website owners that need more control, but don't want to invest in a dedicated server. They're still not able to handle high traffic levels or spikes in usage and the site performance can still be affected by other sites on the server. So, who uses VPS hosting? Users who want dedicated hosting but don't have the technical knowledge needed. VPS offers the cost benefits of shared hosting with the control of dedicated hosting. A great choice for advanced users and those that want specific software and package installations.
Dedicated server hosting
This option gives website owners the most control over the server that their website is stored on. The server is exclusively rented by you and your website is the only one stored on the server. You have full root and admin access, which means control over everything from security to operating system. All that control comes with a price. Dedicated servers cost more than all of the other options and are really only worth it for those with high traffic that need high control levels and a better performing server. A high level of technical expertise is required for the installation and ongoing management of the server.
Cloud hosting
Cloud hosting works via a network, like the internet, and enables companies to consume the computing resource like a utility e.g. gas or electricity. Using as much as they need without having to build and maintain their own computing infrastructure in-house. The resources required for maintaining your website are spread across more than one web server, reducing the chance of any downtime due to server malfunction. Cloud-based hosting is scalable, meaning your site can grow over time, using as much resource as it requires and you only pay for what you need.
Managed hosting
Most hosting packages you are likely to find online will be managed. Hosting companies provide technical services such as hardware and software setup and configuration, maintenance, hardware replacement, technical support, patching, updating and monitoring. Unlike standard dedicated hosting, the hosting provider looks after the day-to-day management of the hardware, operating systems and standardised applications.
Co-location
Instead of keeping servers in-house or at a private data center, you may choose to 'co-locate' your equipment by renting space in a co-location centre. The centre will provide the power, bandwidth, IP address and cooling systems that your server requires. Space is rented out in 'racks' and 'cabinets'. Co-location gives access to higher levels of bandwidth than a normal office server room at a much lower cost. You're left to your own devices (literally) and will be expected to take care of everything including the hardware, software and services.
So, identify your requirements based on the size of your business and the type of your website, and get hosting! We are always happy to talk through hosting options for a website; if you would like to discuss the best set up for your website please get in touch at hello@varistha.co.uk