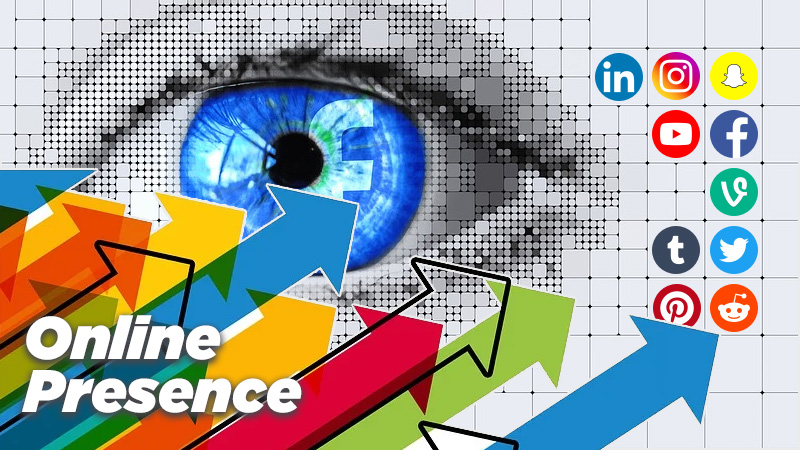 Published on 16 Jun, 2021
For a new or expanding business the term 'online presence' is something we use a great deal in what we do and is vitally important for them but sometimes you don't realise it until you speak to us. You may be comfortable in what you do as a business but there is always room to utilise and improve how you come across to your stakeholders. The different scopes into online development is much more than just improving your website, there is so much you can do as a business.
When we talk about improving your 'online presence' it incorporates the many different areas of your business and allows them to be showcased on much more than just your website, it's everything you do. From your website, online store, different selling platforms, social media and any other online means you can think of it is how you put your brand across to the outside world (customers). We are now in an era where technology has taken over and your customers are more than likely to hear and interact with you via your website or application, showing how important it is for a business to update and develop your 'online presence'. A good presence and an ability for your customers to interact with you becomes major components in building your business and achieving revenue. To achieve the longevity of your customers and their continual support the business's website/store/app/eCommerce platform must be easy to use and navigate.
We talk about that 'presence' as it's so much more than just a website, it's any existence of you as an individual or business that can be found via an online search. Customers want to find you, and the way they do this is from an online search, so a business needs to ensure they have their identity showcased and are equally easy to find and do business in whatever way that may be.
Once the concept of the web presence has been established, it is time to start building it, including the all-important keywords that are essential to that market. SEO optimisation is vitally important in using key phrases for customers looking to find your business. This way it will put your business near the top of the search engines and give as much publicity as possible, inviting potential customers to look at your site.
This is where Varistha can come in, as we combine our knowledge and skills in web design and development to work with your business to bring your ideas to life. We pride ourselves on a brilliant customer relationship, and we have to, as it's a partnership. You come to us with a vision and an idea of how you want to look online, and liaise with us, whilst every step of the way we are there to help and build what you want whilst adding our own input so you can have an outside perspective.