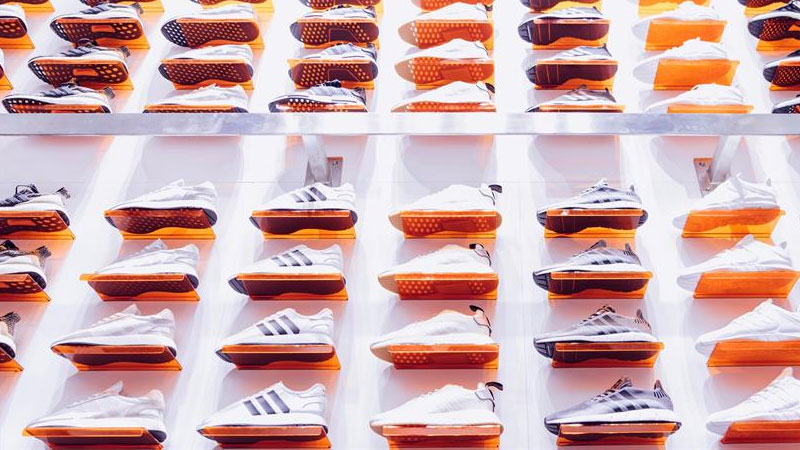 Published on 15 Jan, 2019
Galaxy Sports are one of the UK's top independent footwear resellers stocking sports brands such as Nike, New Balance and Adidas and fashion brands including G-Star, Caterpillar, and Timberland. Based in north London, Galaxy Sports sell footwear to customers in over 30 countries and passed the huge milestone of fulfilling 200,000 orders in September 2018.
The Need
Galaxy Sports approached Varistha in 2014 to transform their eCommerce website and enable them to access reseller sites such as Amazon and eBay to increase their reach and potential customer base. A key factor for Galaxy Sports was to limit the risk associated with accessing multiple marketplaces (countries) through multiple reseller sites (Amazon, eBay, Fruugo, etc.), of not managing stock accurately on many different sites and being unable to fulfill orders.
The Solution
Varistha had previously developed a highly successful CMS (Content Management System) with eCommerce capabilities and a multi-channel reseller expansion vChannel. This eCommerce Suite offered clients the ability to manage their website, online shop and reseller sites with low investment and risk. Varistha are Amazon and eBay approved integrators and have incorporated the following key features into vChannel, Varistha's multi-channel eCommerce management platform:
Supported integration with Amazon, eBay, Fruugo, Rakuten and Cdiscount
Access to 11 countries including France, Germany, Italy, Spain, UK, USA, Canada, Mexico, India, Australia and Japan
Real-time inventory management
Inbuilt currency conversion
Chronological pick-list generator
Invoice and label creation, to reflect the order of the pick list
Single or variation products supported
SEO (Search Engine Optimised) URLS and item titles automatically generated
Price monitor – vChannel records the default product price, allowing you to change it and show promotions on any marketplace
Varistha worked in partnership with Galaxy Sports to deliver a bespoke experience and refined the functionality to best meet their needs.
The Benefits
After 4 years of utilizing Varistha's eCommerce suite Galaxy Sports fulfilled their 200,000th order in September 2018. With a presence on 10 marketplaces and a loyal customer base, Galaxy Sports have experienced rapid yet sustained growth, avoiding the potential risk they initially highlighted regarding over-committing stock for each marketplace through the real-time inventory management on vChannel.
A word from Galaxy Sports...
We approached Varistha to create a CMS and eCommerce website in 2014 after a business colleague recommended them as a top-quality technology provider. Before Varistha built our new website and applied their eCommerce system, each process involved with selling on our chosen marketplaces was manual; we would update our listings through a .csv file, pick the orders and print invoices and labels on an order-by-order basis.
The change to our business since the implementation of Varistha's eCommerce solution has been profound. Our stock is now centralized with our listings on all marketplaces updated in real-time and reflective of the most recent sale. Any changes we make to our products can be reflected in the marketplaces we operate in, at the click of a button. Currency conversion and sales promotions are all automatically recorded and updated across all our sites.
One of the most tangible benefits for the team is the chronological production of pick lists, invoices, and shipping labels. The time and cost-saving impact of this one feature has enabled the business to become much more streamlined and efficient, allowing us to focus on procuring and selling the latest footwear which our customers love.
Varistha are always at the end of the phone, offering support and suggestions with the design and functionality of our site. Our partnership with Varistha has accelerated the growth of our business and our marketplace presence, and I wouldn't hesitate in recommending them to any company looking to grow its online revenue.
Sam Jacobs, Director, Galaxy Sports